The Emporia Area League of Women Voters represents Lyon County and surrounding areas. We are a grassroots, volunteer organization, and one of nine local Leagues across the state of Kansas.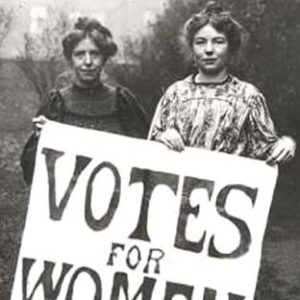 For nearly 100 years, LWV has encouraged the informed and active participation of citizens in government and has influenced public policy through education and advocacy..
You can make a difference! Join us and start making a difference in our community. League membership is open to all women and men 16 years of age and older.
---
Emporia LWV Legislative Reports
See our updated Vote Tracking and Legislative/Executive Reports:
---
Emporia LWV Guide to Government
Learn about the individuals that represent us here in Lyon County and across the state of Kansas in our 2021 Govt Guide
---
League Notes
The League of Women Voters of Kansas publishes regular newsletters and distributes them to local Leagues. This month's issue includes the latest on Legislative Observer Corps, state participation in historic voting-rights case, and more. Read
---

Census Information
This web site will help you understand how the 2020 Census will be conducted and what to expect.
---
What does the League do?
We educate citizens about issues, legislation and candidates.
We encourage individual participation in the political process.
We inform through in-depth, objective study.
We monitor local, state and national government bodies and activities.
We register voters.
We sponsor candidate debates and public issue forums.
Learn where you can vote at Vote411.org.
---